The demand is quite high for security guards and it is continuously increasing over time. A valid security guard license makes you eligible and confident for the job. Amaze Security Training provides quality training with interactive course materials. Who is eligible for the Security Training License?
A person who is 18 years old or above
A person who has not committed any criminal offences
A person who is eligible to work in Canada
Three Top Benefits Your Security License Can Provide
In the future, security will be a main pressing issue for some organizations. In this way, assuming you have been considering to be a safety officer, there has never been the best chance to seek after your security license.
Opportunities for Career Growth
Stable Employment Even in Uncertain Times
Job Satisfaction Protecting Life and Property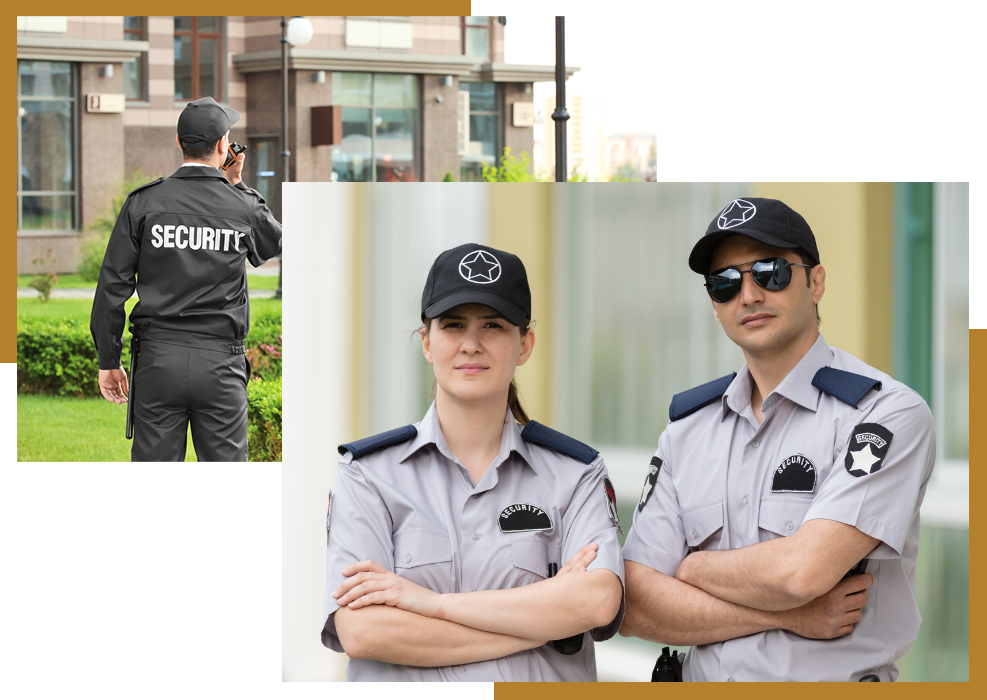 How To Apply For Security Guard License Online?
Step 1 - Go To Service Ontario Website
Go To This Website ⬇
Step 2 - Access Service Ontario Account
Under Popular Links, Click '
Access Your ServiceOntarion account (formally ONe-Source for Business)'
Step 3 - Sign Up
Click on '
Sign up now
'
Step 4 - Add a Service
Click on '
Add a service
'
Step 5 - Add Private Security & Investigative Service
Find 'Private security and investigation services' under 'Add a service' option.
Click on 'Start now'
Step 6 - An Individual
Click on '
an individual
'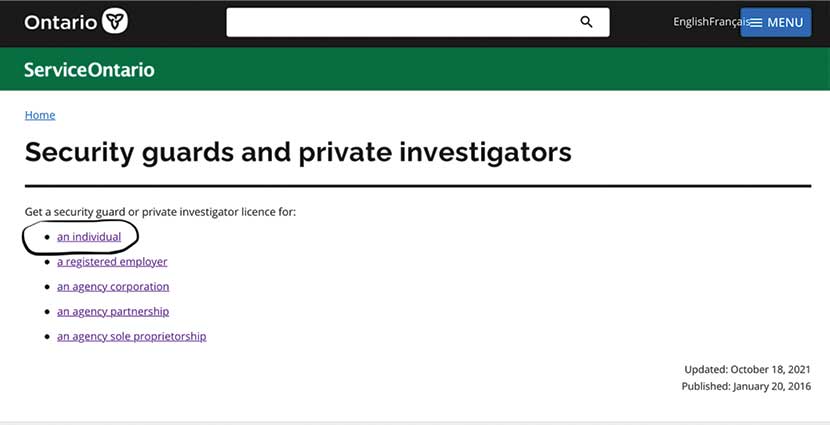 Step 7 - Get Security License
Scroll down to 'Get a security guard license' section
Click 'apply for a new security guard licence'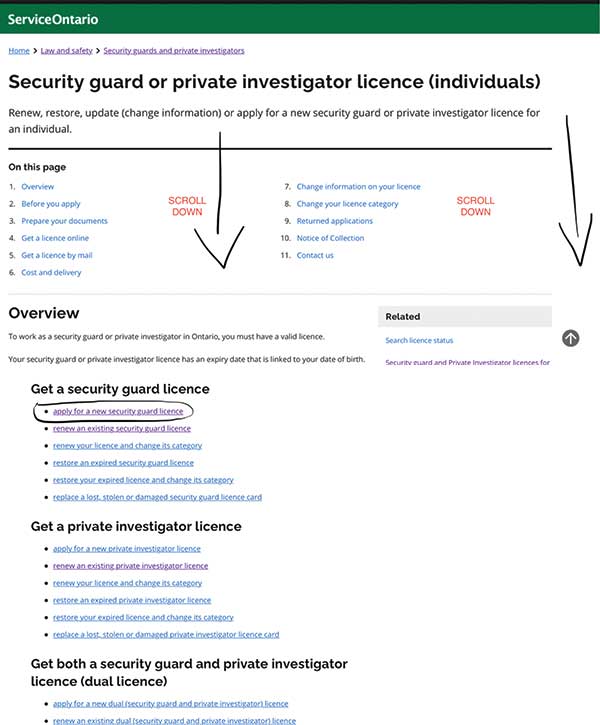 Step 8 - Provide Required Information
At this step, you will be asked to enter your PERSONAL INFORMATION. Fill in all the information as per the requirements.
Once done, you will be asked to submit documents. Following is the list of those documents:
• Passport Size Photograph
• Study permit or Work permit or PR Card
• Passport
• Guarantor Form – (Download Guarantor form)